DIDM – Digital Marketing Course
The Digital Marketing Course will give students & professionals everything you need to succeed in the corporate world of marketing and advertising. 


Kuwait Educational Centre  is associated with DIDM (Delhi Institute of Digital Marketing) who has emerged as Asia's leading Data Marketing and Data Analytics Company. DIDM has contributed and brought a revolution in the Digital Marketing Campaign. DIDM has expanded its presence and aimed at producing competent digital marketers around the globe. With its inception in 2014 with the name Online Strikers, we were the pioneer in the online promotion venture. We catered to many trainees that helped them to develop skills and maximize the revenues through online marketing, brand promotion, best use of social media, and Google ranking. 
Courses
Digitial Marketing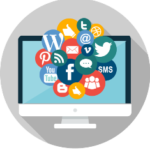 MASTERS IN DIGITAL MARKETING
Duration :140 Hours + Project
DIGITAL MARKETING BEGINNER
DIGITAL MARKETING PROFESSIONAL
DIGITAL MARKETING MASTERS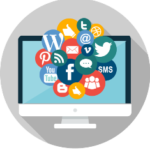 DIGITAL MARKETING BEGINNER
Ice breaker for digital marketing
Digital marketing strategy
Content planning
Content marketing
Inbound marketing
Website planning
Understanding types of website
Understanding domain & hosting
Email marketing
Understanding SEO
Understanding SEM
Understanding SMM
Blogging
Paid vs Organic Marketing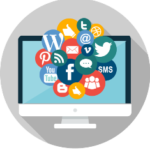 DIGITAL MARKETING PROFESSIONAL
Content creation (Image Editing)
Website Designing with no codes
Search Engine Algorithm
Search Engine Optimization
Local business listings
Google search console
Case study discussions
Google Ads (AdWords)
Online display advertising
Remarketing concepts
Google Analytics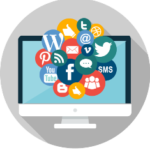 DIGITAL MARKETING MASTERS
Social media marketing
Video marketing
Competitor's analysis
E-Commerce marketing
Mobile marketing
Affiliate marketing
Google AdSense
Online reputation management
Black Hat techniques
Lead generation
Freelance pushups
Creating marketing strategy
Live projects